Miami is known around the world as a magical city, famous for its unique and exciting combination of modern architecture, relaxed coastal atmosphere, and, of course, a searing mix of Latin and American cultures.
I won't go on at length about what Miami's beaches are famous for and why it's worth coming here. Just read my top 10 reasons and you'll see for yourself.
1. SANDY BEACHES OF THE HIGHEST CALIBER
There are few beaches on our planet that can rival the sandy shores of Miami. Many kilometers of unspoiled coastline offer all kinds of recreation: beach volleyball, outdoor fitness, and, of course, the most delightful sunbathing terraces. Here you will find the beach of your dreams.
No one waste time in Miami, whether you're enjoying the South Beach views, sizzling through the hot coastal air on Ocean Drive on longboards, or diving into the refreshing Atlantic Ocean waves. In other words, whatever you're dreaming of, Miami's luxurious beaches will make it a reality.
2. LATIN AMERICAN CUISINE — A GASTRONOMIC PARADISE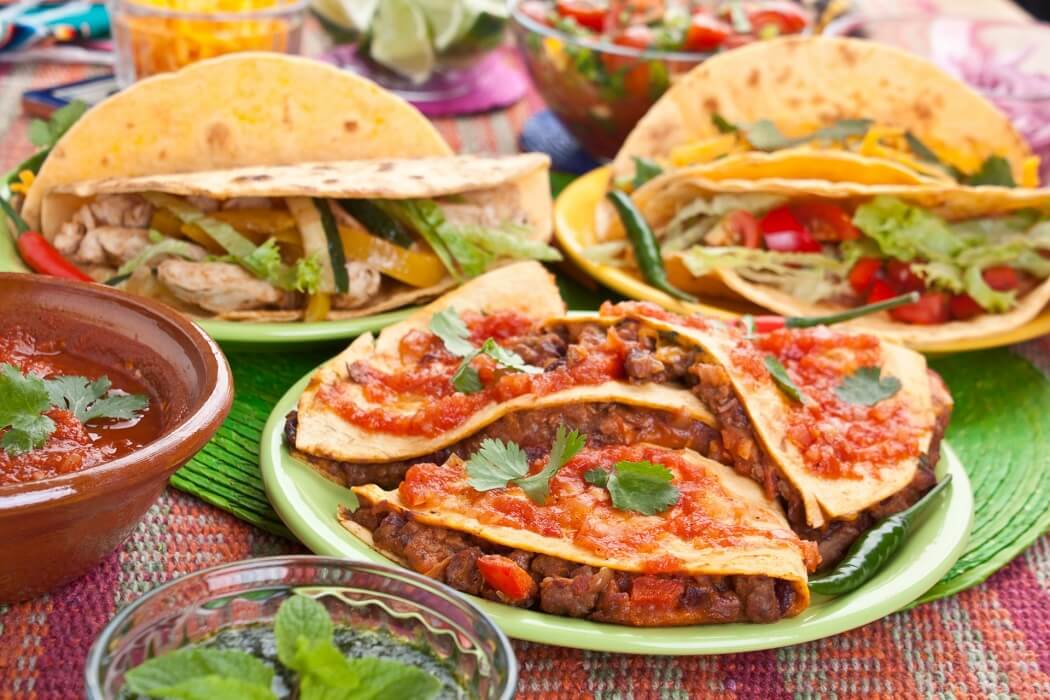 Latin American cuisine is just amazing! In Miami, you enjoy life 24 hours a day. You can't leave here without trying exquisite Latin American cuisine, Cuban cocktails, and authentic Cuban coffee. The peculiarity of this city is that at one point in the world, you can taste the traditional dishes of different parts of the Caribbean and all of Latin America.
Dishes you thought you already knew well will surprise you with their diversity – each nationality has its own secret ingredient or special way of preparation. For example, empanadas, the local congee with meat, differ markedly in Colombian, Ecuadorian, Argentine, or Puerto Rican restaurants.
3. THE PARTY KING OF MIAMI
Like everything else in this city, the nightlife here is exceptionally vibrant and memorable, as befits a Latin American fiesta, but still distinguished by its American flavor. The southern shore is especially famous here – from dusk till dawn the most famous clubs on the planet throw parties with the best DJ sets, which is simply impossible not to dance to. But traditional Cuban music can be found in bars all over the city, and you don't have to go far to find one…or ten. Midtown or Wynwood is a world of trendy and hipster hangouts, while Downtown is home to the oldest bars.
4. THE SUN SHINES ALL YEAR LONG
Life in Miami is sustained by the sun. Here you don't need a down jacket and, even better, you don't need sweaters or sweatshirts. Miami enjoys hot weather almost all year round, which means you can frolic on the beach every day. But one day, you'll need a raincoat to see the real tropical storm that sweeps Florida during hurricane season (June through November). And even at such times, the temperature rarely drops below 20 degrees.
5. WILD AND BEAUTIFUL NATURE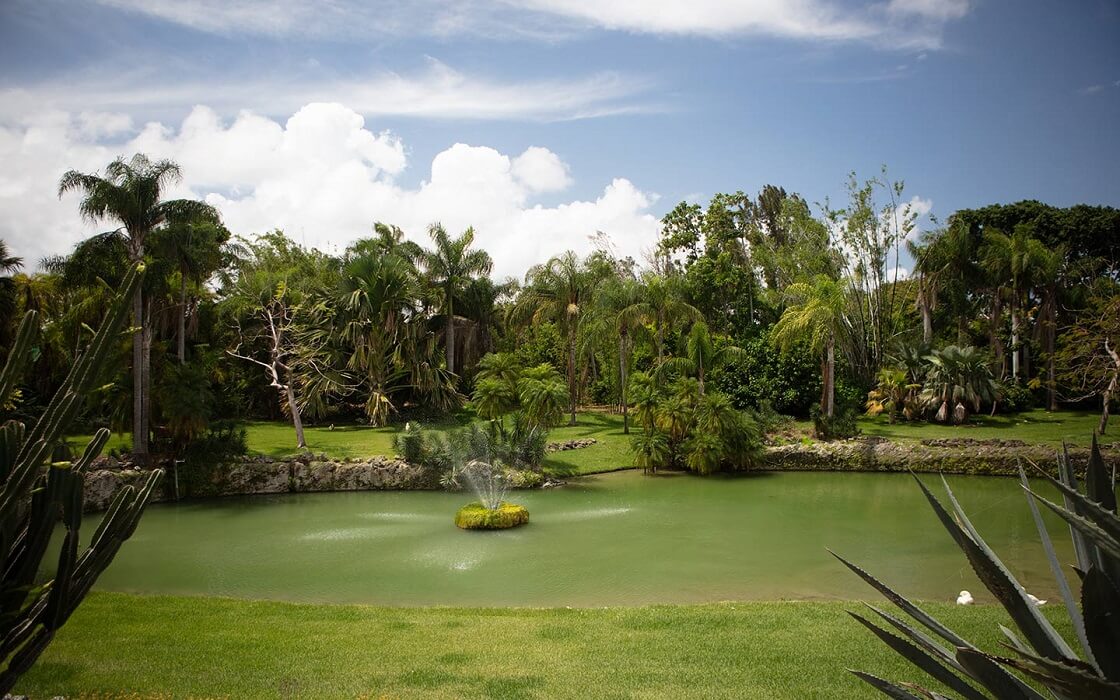 Miami sits between two national parks, the only city in the United States to boast such a location. To the west, you'll find the Everglades, a wide expanse of swampy subtropical land that's perfect for spotting wildlife. This park truly holds the atmosphere of wildlife – there are about 200,000 alligators living here. The best ways to immerse yourself in the wild are to hike along Nine Mile Pond and take in the stunning views from Shark Valley.
Biscayne National Park boasts unique mangroves and the waters of Biscayne Bay, including America's only living coral reef. Visitors can explore this natural treasure in a variety of ways: camping on subtropical islands, snorkeling, snorkeling and flipper swimming, or canoeing. But it is snorkeling through Florida's reef that is considered the best way to see the astounding diversity of the underwater world.
6. THE PASSION OF LATIN AMERICA
Miami is called the capital of Latin America, and for good reason. Territorially you may be in the States, but the true spirit of Latin culture lives here. In fact, geographically the city is closer to Havana than Tallahassee, the capital of Florida. Another interesting fact is that Miami is home to the largest Hispanic community in the country. As the locals themselves say: "How wonderful that Miami is so close to the United States.
7. A HEALTHY LIFESTYLE AND GOOD LOOKS
Healthy lifestyles are valued here. The locals believe that the beach is not only a place to relax but also a year-round gym, where it is so convenient to show off to others. They shock you with how you can look so cool while running in 35-degree heat – do not even try to understand it, such magic is available only to Mayans.
Fashion is not in last place here either – in Miami, people know how to express themselves through clothes. Whether they're going to the grocery store, meeting friends at 'SoBe', or running to work, Miami residents never miss a chance to shine in front of others.
8. IT'S ALL ABOUT THE OCEAN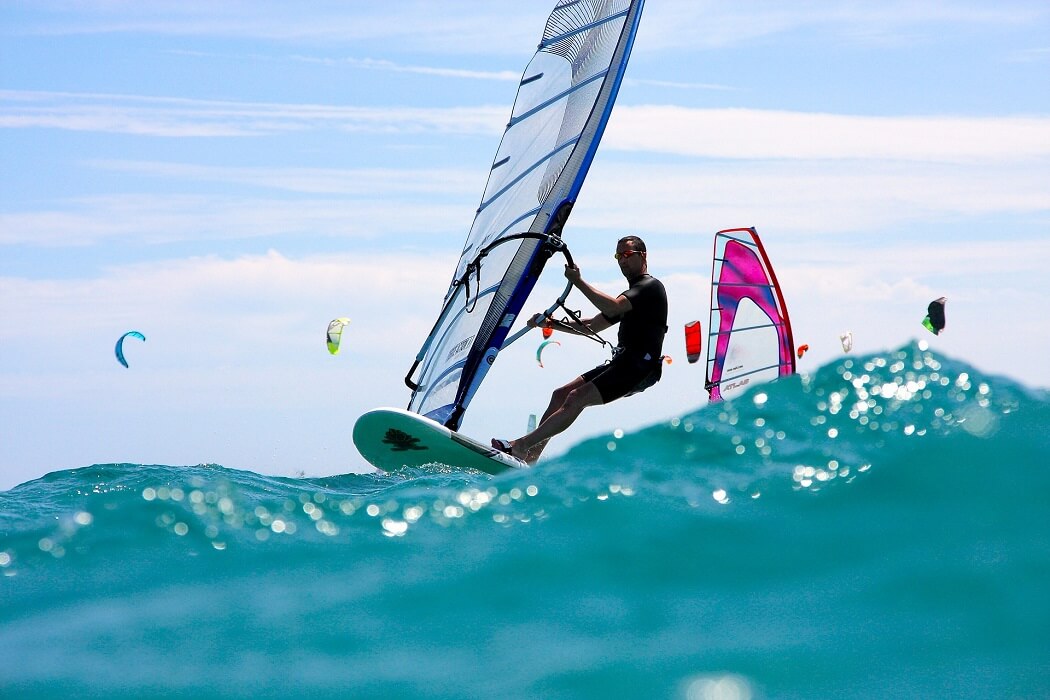 A city located on such a delightful coastline just can't help but have its own special entertainment. All water activities here are equally delightful – after relaxing on the beach, you can get your dose of adrenaline in the open ocean, cutting the waves in a speedboat or jet-ski. Take a snorkeling or diving trip to see shipwrecks and a rich underwater world. Dreaming of harnessing the sea? Then windsurfing on the coast of the Atlantic Ocean will always be in your memory.
9. THE CITY LITERALLY BREATHES ART.
From the art deco buildings that adorn the waterfront to the ever-increasing number of galleries and samples of street art on the walls of Wynwood, the entire city is bursting with creativity. Miami Beach's Art Deco district is practically out in the open. In the world of culture and art, the city is famous for hosting the best exhibitions of contemporary art – Art Basel Miami.
10. A DREAM VACATION IS ONE STEP AWAY
Miami may be one of the craziest cities on earth, but it's here that it's so easy to change the pace of life and suddenly escape to some wonderful retreat on the Florida coast. For the serene atmosphere of the Florida Keys (America's southernmost point) or to relax on the perfect beaches away from the sleepy city. If you already prefer not to go far away to the islands to find your piece of tranquility, Virginia Island awaits you near downtown Miami.
10 Reasons to Love Miami FAQ
Q: What is Miami?
A: Miami is a vibrant city located in southeastern Florida, USA. It is known for its beautiful beaches, warm climate, rich culture, and diverse population.
Q: Why should I love Miami?
A: There are many reasons to love Miami, including:
Beautiful beaches: Miami is home to some of the most beautiful beaches in the world, such as South Beach and Miami Beach.
Warm weather: Miami has a warm, tropical climate year-round, making it an ideal destination for outdoor activities.
Rich culture: Miami is a melting pot of cultures, with influences from Latin America, the Caribbean, and beyond. This makes it a great place to experience diverse foods, music, and traditions.
Art scene: Miami is known for its vibrant art scene, with many galleries, museums, and street art installations throughout the city.
Nightlife: Miami has a thriving nightlife scene, with many bars, clubs, and restaurants open late into the night.
Sports: Miami is home to several professional sports teams, including the Miami Heat (NBA), Miami Dolphins (NFL), and Miami Marlins (MLB).
Shopping: Miami is a shopper's paradise, with many high-end boutiques, malls, and outdoor markets.
Outdoor activities: Miami offers a variety of outdoor activities, such as kayaking, snorkeling, and hiking in nearby parks and nature preserves.
Architecture: Miami is known for its unique architecture, with many colorful art deco buildings throughout the city.
Community: Miami is a welcoming and inclusive community, with a strong sense of civic pride and commitment to diversity and inclusion.
Q: Is Miami family-friendly?
A: Yes, Miami has many family-friendly attractions, such as the Miami Children's Museum, Jungle Island, and the Miami Seaquarium. There are also many parks and beaches that offer activities for children, such as playgrounds, splash pads, and mini-golf courses. Additionally, many restaurants and hotels in Miami offer family-friendly amenities and services.
Last Updated on March 29, 2023 by Viktoria