Check out ten romantic places in Miami to enjoy your honeymoon in Miami or trip as a couple in the city of Florida. Miami has some super romantic and beautiful places that are well worth the visit. Taking a trip as a couple to Miami can be a very romantic and cool choice that will create memories for a lifetime. Check out 10 good romantic places to go in Miami.
Best Romantic Places in Miami
Venetian Pool
Tantra
Vizcaya Museum and Gardens
Red Fish Grill
Coral Castle
Place St Michel Hotel
Ancient Spanish Monastery Cloister and Gardens
Fairchild Tropical Garden
Morikami Japanese Gardens
Mallory Square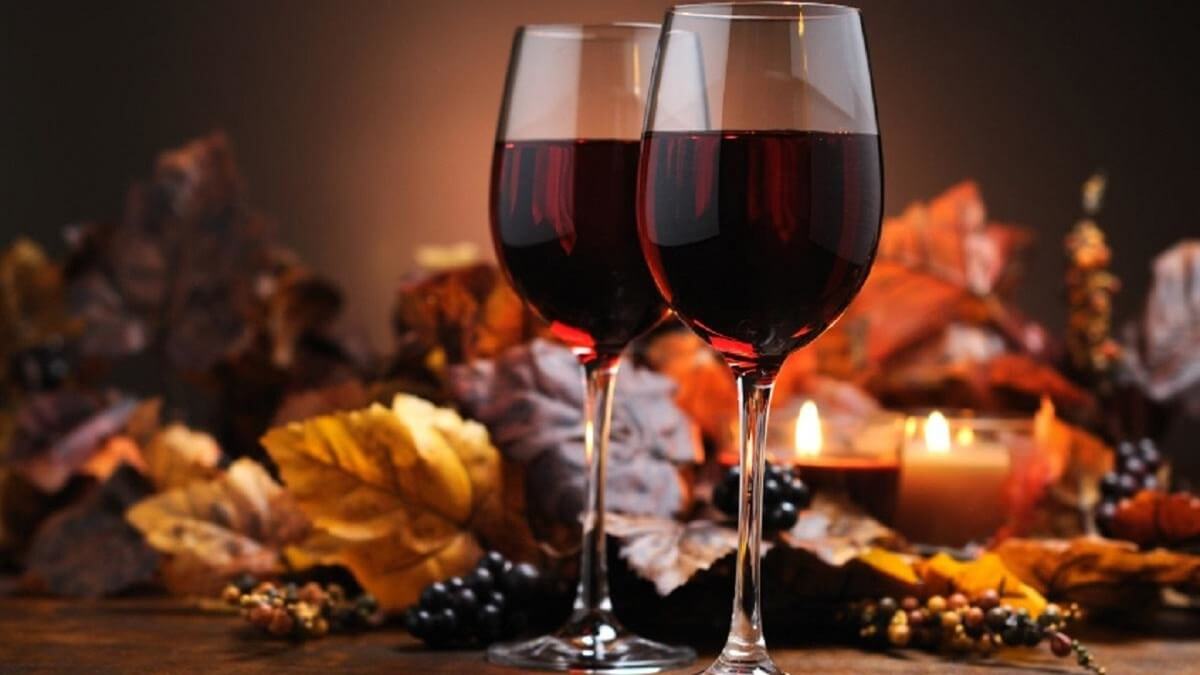 Venetian Pool in Miami
Starting with a refreshing walk, since Miami is a very hot city, we have the Venetian Pool in Miami. It is the work of the famous architect and businessman George Merrick and is where Esther Williams, a very famous swimmer and actress in the USA and in the world, used to practice synchronized swimming. The pool is seen by many as the most beautiful in the world. It was built in 1923 and has waterfalls, a grotto, gardens, and carved rocks. It is really very beautiful and romantic. The Venetian Pool has 3,000 liters of fresh water that are renewed daily through an artesian well. There is also a sand area for sports and a snack bar. It is worth taking a day out of Miami to spend there.
Tantra in Miami
Tantra is a very nice restaurant in Miami. It has aphrodisiac cuisine and a whole erotic context that reminds us of the Persians. The atmosphere is candle-lit with palm tree fans, and the natural grass carpets and sculptures give the place a special atmosphere. The dishes are Indian and Middle Eastern influenced, well seasoned. This a good tip for a romantic and different restaurant in Miami Beach.
Vizcaya Museum and Gardens in Miami
The Vizcaya Museum and Gardens in Miami is one of the most recommended tours in the area, and it is very romantic for couples. The place is just a few minutes away from Miami, in the Coral Gables area, which is one of the most charming places in Florida. Much more than a museum, Villa Vizcaya is a truly amazing place with many gardens and attractions to visit and spend a few hours there. The architecture dates back 500 years, with European influences, Italian style, and Renaissance gardens. A fee of $15 is charged to enter. The Villa was built by James Deering to be his vacation home and became a national historic landmark and an important museum for Florida. Because it is a beautiful and romantic place, many brides choose the Vizcaya Museum & Gardens for their wedding photos.
Red Fish Grill in Miami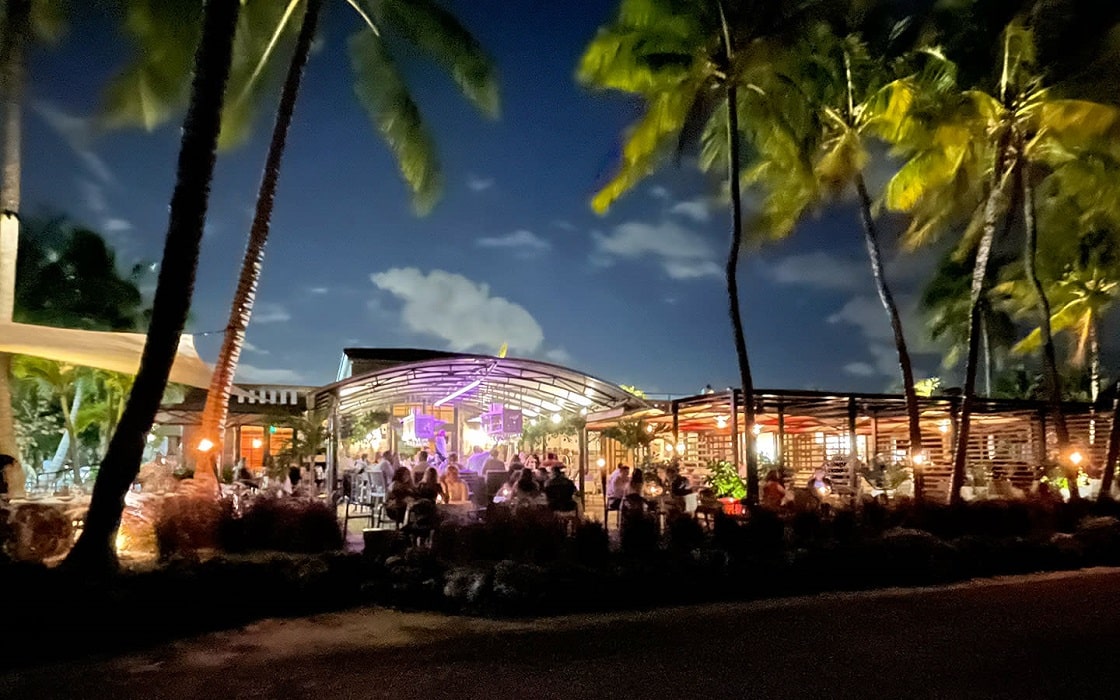 Another romantic restaurant tip in Miami: The Red Fish Grill is amazing. It serves super fresh fish, prepared Caribbean style. The view from the restaurant is sensational; from there you can see Biscayne Bay, Matheson Hammock Park, and Atoll Pool. The place is so romantic that it has even been the setting for weddings in Miami. It is worth having lunch or dinner there once.
Coral Castle in Miami
The Coral Castle Museum in Miami is a small castle built from limestone stones that add up to more than 1100 tons. It was made by a man named Edward, who wanted to win back his beloved, but it didn't work out. The cool thing is that the Coral Castle Museum was built only with stones and not one kind of grout or cement was used, and it is said that it was built by Edward alone. There is a 9-ton gate there, which is perfectly balanced and opens very easily. The castle took 20 years to build, and besides the love story behind it, it is very romantic.
Place St Michel Hotel in Miami
This boutique hotel is located in Coral Gables and is very chic. It is reminiscent of France and was built in 1926, with each room being unique and full of old European-style decorations. The hotel has a very nice French cuisine bistro inside, which is highly recommended by food critics. A romantic setting to stay for a day or two, or just to meet and dine.
Ancient Spanish Monastery Cloister and Gardens in Miami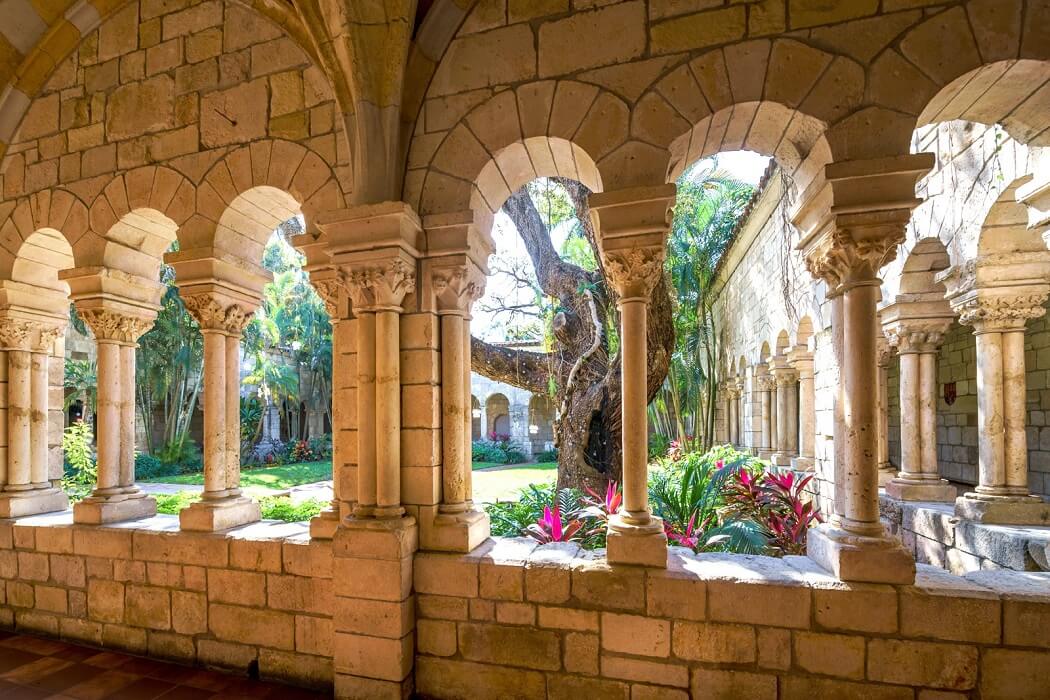 The Ancient Spanish Monastery Cloister is a monastery with beautiful gardens and cloisters. It is the oldest European building in the western hemisphere. Its parts were built between 1133 and 1141, but it wasn't until 1925 that they were purchased and brought to Florida. The building was not erected until 1950 and cost 1.5 million dollars. It is therefore reminiscent of 12th-century Spain, wonderful and very romantic. It is located in the northern part of Miami Beach and is worth the visit.
Fairchild Tropical Garden in Miami
The Fairchild Tropical Garden in Miami is a beautiful and romantic botanical garden. It has beautiful lakes, gardens, greenery, and beautiful flowers. You can visit it on your own or take a 40-minute tour on an open bus. The Red Fish Grill that we have already mentioned is close by, so you can walk around the gardens, take pictures, and then have dinner at the restaurant.
Morikami Japanese Gardens in Miami
Another very peaceful garden. There is a mansion surrounded by planned Japanese gardens from various eras. There are paradise gardens from the 13th and 14th centuries, rock gardens, modern romantic gardens, and many others. The place is very serene and tranquil and invokes an incredible spirituality. It is a romantic getaway from the hustle and bustle of Miami. It has hosted weddings and photographic books of brides and grooms. The Morikami Japanese Gardens in Miami are beautiful.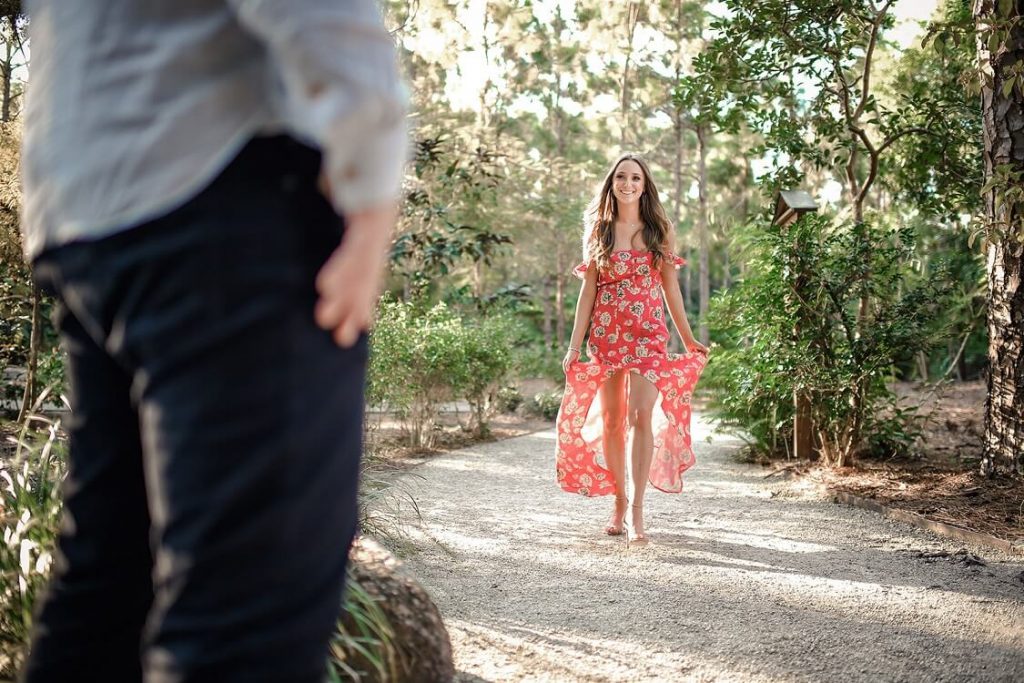 Mallory Square in Key West
Our last tip for a romantic outing in Miami is the Sunset Celebration at Mallory Square in Key West. The place, which is bathed by the beautiful sea of the Gulf of Mexico, has a sunset considered by many to be the most impressive in the world. This place is in Key West in Miami, which is an island about 3 hours from the city, where many Brazilians go to spend the day and walk around, enjoying the natural beauty. Despite being crowded, Mallory Square is the ideal place to watch the sunset, a very romantic and exciting program.
Best Romantic Places in Miami FAQ
Q: What are some of the best romantic places in Miami?
A: Some of the best romantic places in Miami include:
South Beach: Known for its white sand beaches and Art Deco architecture, South Beach is a popular destination for couples looking for a romantic getaway.
Vizcaya Museum and Gardens: This historic estate features Italian Renaissance gardens, a museum, and stunning views of Biscayne Bay.
The Biltmore Hotel: This luxurious hotel features Spanish-style architecture, a championship golf course, and a renowned spa.
The Miami Beach Botanical Garden: This peaceful oasis in the heart of South Beach features lush gardens and a Japanese-inspired koi pond.
The Venetian Pool: This historic swimming pool, located in Coral Gables, features waterfalls, caves, and a sandy beach.
Q: What are some romantic activities to do in Miami?
A: Some romantic activities to do in Miami include:
Sunset sail on Biscayne Bay: Take a romantic sailboat ride at sunset to enjoy stunning views of the Miami skyline and the bay.
Couples massage: Many spas in Miami offer couples massage packages, allowing you to relax and unwind together.
Beach picnic: Pack a picnic and head to one of Miami's beautiful beaches for a romantic afternoon in the sun.
Art walk in Wynwood: Take a stroll through the colorful murals and street art in Wynwood, followed by a romantic dinner at one of the area's many trendy restaurants.
Private cooking class: Take a private cooking class together to learn how to create a romantic meal, then enjoy your creations together.
Q: What are some romantic restaurants in Miami?
A: Some romantic restaurants in Miami include:
Juvia: This rooftop restaurant in South Beach offers stunning views of the city skyline and serves up delicious French, Japanese, and Peruvian cuisine.
The Rusty Pelican: This waterfront restaurant in Key Biscayne offers stunning views of the Miami skyline and serves up fresh seafood and steaks.
La Mar by Gaston Acurio: This restaurant in Brickell features stunning waterfront views and serves up delicious Peruvian cuisine.
Casa Tua: This romantic Italian restaurant in South Beach is housed in a Mediterranean-style villa and features a lush garden courtyard.
Red Fish Grill: This waterfront seafood restaurant in Coral Gables features a romantic outdoor patio with views of the Miami skyline.
Last Updated on March 29, 2023 by Viktoria