Miami is one of the cities known for a good nightlife in the United States. Other cities with a similar rank are New York City, Las Vegas, and Los Angeles. Miami is well known for an amazing nightlife that gives party lovers a good experience. Miami's nightlife is popular not only in the US as it attracts visitors from all over the world. Many people search for good clubs in Miami, coming from outside the city of Miami. This goes to show how lively the nightlife in Miami is. We will review the top 10 clubs in Miami, including downtown Miami nightclubs, which you can consider visiting for a good and unforgettable experience.

Most of the nightclubs in Miami Florida are packed and very busy during weekends and holiday seasons. This is, however, not the case mostly during weekdays. From Miami hip hop club to Miami dancing clubs, the nightlife in this town is a combination of wild, romantic, and all beautiful. Depending on what you like for nightlife, Miami has a variety of clubs that you can choose from.

During the week, the main clubs in Miami may not be very vibrant and you may want to consider your night out on a weekend for a better experience. Active clubs during the week change from one to another depending on activities and club events.

It is also important to note that the majority of the rich and famous people in Miami, as well as socialites, mainly go to the big Miami clubs between Monday and Wednesday. This is a good time for the Miami elite to enjoy exclusivity in the good clubs. If you intend to party exclusively with the elite and in privacy, these are the best days to visit Miami clubs.

During weekends, clubs are mostly filled with Millennial and VIP areas are taken mostly by the young working class people. Miami also has good weather most of the time and you can comfortably party until dawn. Miami clubs do not disappoint and you can be certain that the clubs discussed in this article will give you a good nightlife experience.
Best Miami Nightclubs
Wynwood Factory
Liv
Mango's Tropical Cafe
Mynt Lounge
Basement
E11even
Rockwell
Story
Bâoli Miami
Blue Martini
1. Wynwood Factory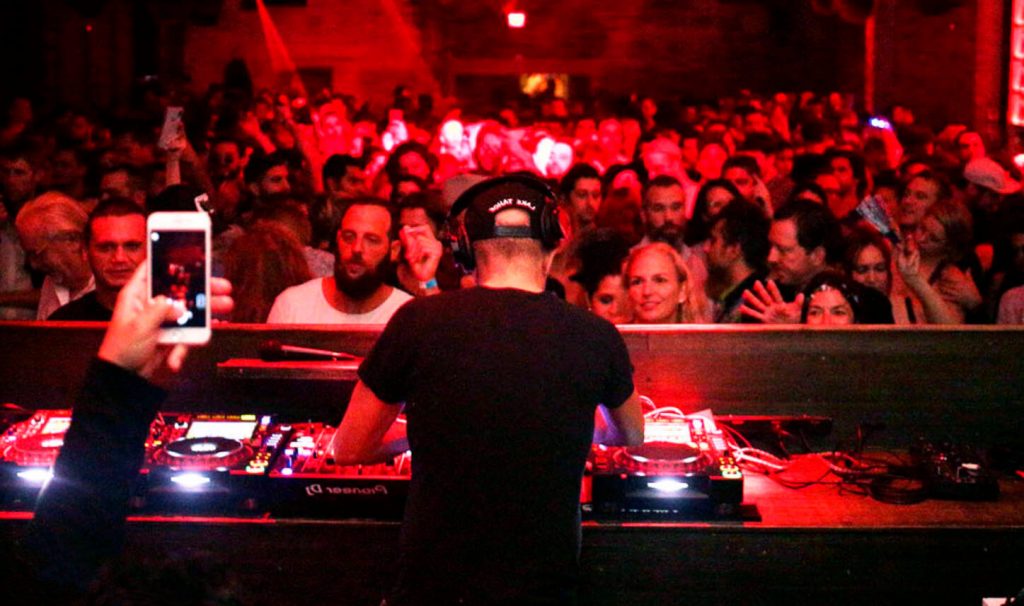 Wynwood Factory is among the best clubs in the Wynwood area and also a Miami hip hop club. This club is good for clubbing and holds amazing events too. The top club, which is owned by Louis Puig, was originally designed to help promote the entertainment industry and local music in Wynwood. Wynwood Factory is well known for great music and sound especially on weekends or during events.

As one of the top Miami night clubs, Wynwood Factory is also big enough to accommodate more people for an event and during the weekends. The club consists of an outdoor area and three large rooms with two of the rooms being the ones that guests are allowed to access. Since it is a club that hosts many people, you can consider going here if you want to mingle and have a good clubbing experience.

Wynwood Factory is also a good spot since drinks here are quite affordable and young people and others of all walks of life can party here. There are three different bar areas in this club where drinks are served. There is also a lovely VIP section and bottle service is also offered. You will mostly spend $15 for the cover charge at Wynwood Factory. The services here are worth the time and quality experience is guaranteed. If you want to club in Miami and are looking for a club that plays good quality music, therefore, this is a club to consider.
2. Liv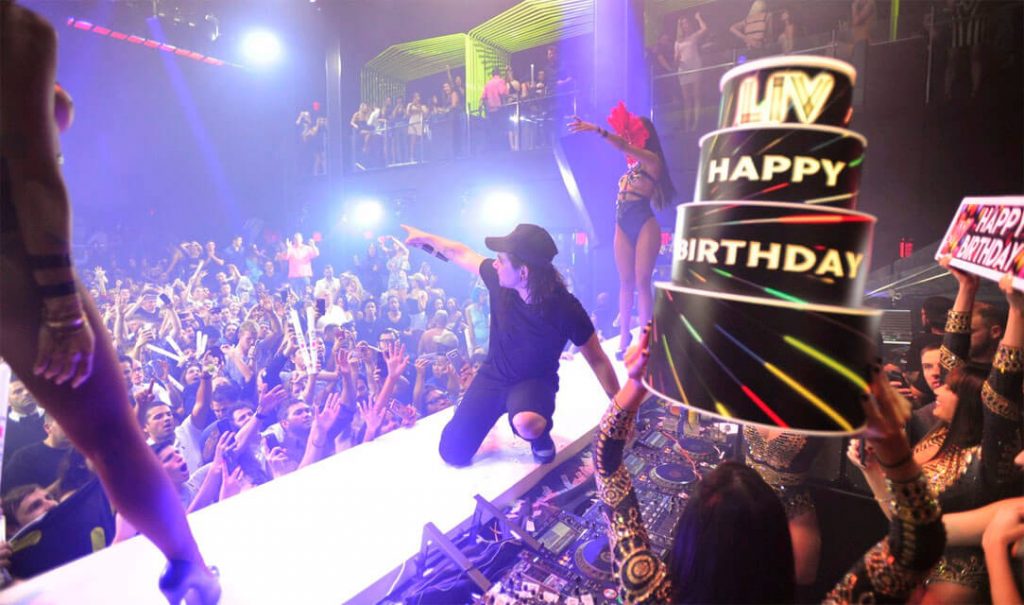 Liv is one of the top Miami nighclubs and it is found within Fontainebleau Hotel. This is a top hotel in Miami and it is known for top events and good quality services. The Liv club is often ranked as one of the leading nightlife spots worldwide.

This club was re-launched recently after undergoing great renovation worth $10 million, which was aimed at launching the tenth season in this night club. This club is well known for good music and dance. If you are looking for a leading club in Miami where you can enjoy a good dance with quality Latin, house, or hip-hop music, consider clubbing at Liv. The music will have you dancing till dawn.

The clubbing area is 18,000 square feet big and its design is world-class and quite attractive. The club also has fantastic lighting and an iconic dome to give visitors a better experience. Liv attracts many high-profile guests mainly because of its amazing look, great sound, and good vibe. This is one of the best nightclubs in Miami that are active every night. If you are looking for one of the top Miami night clubs where you will also get to meet and mingle with high-profile people, then Liv is the club to consider.

Liv is also one of the best nightclubs in Miami Beach and it was the first of its kind to bring this nightlife experience to the area. The club offers a good dance experience to its custom music playlists and mixes. The club also has an amazing music experience with amazing live performances from top musicians.

The club has four bar areas where full drinks services are offered. Each of the four bars has talented and committed teams for good music mixing and to serve you your favorite drinks. Clubbing at Liv will also offer you an opportunity to enjoy a good view of the partying life in Miami Beach clubs.
3. Mango's Tropical Cafe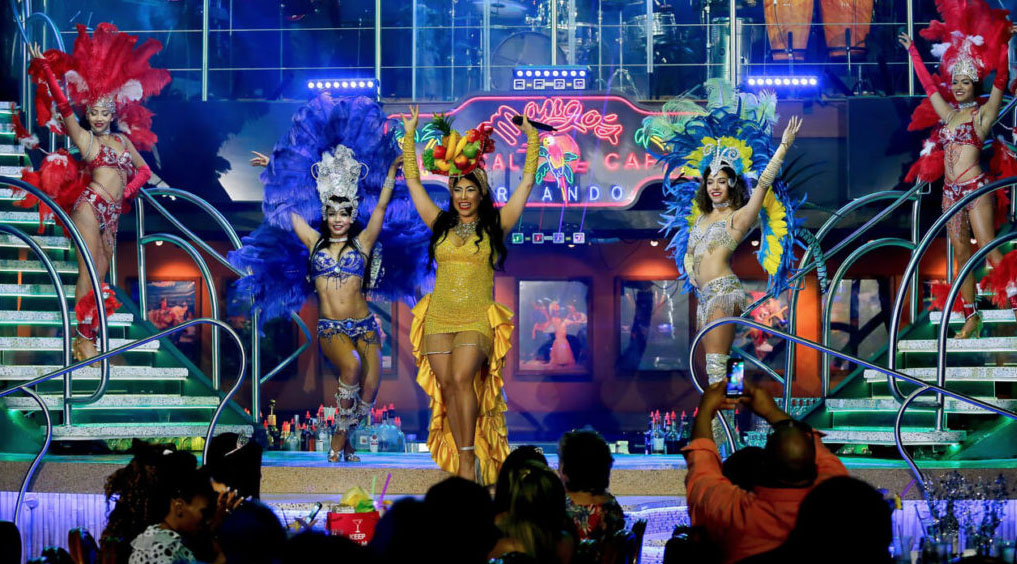 This is one of the top Miami nightclubs where guests are guaranteed a wide range of fun activities till dawn. The Mango's Tropical Café has been operational and vibrant for decades now and it is a suitable club to consider if you are looking for a nightlife experience with good music, live performances, a range of dance genres, and good drinks.

The club is very lively throughout the night and even if you are clubbing alone, you will hardly get bored. Every night, the club puts up a unique theme and visitors can book a table in advance. The club is one of the best Miami dancing clubs as it has beginner sessions for salsa every evening from 7.30 to 10 pm. It is a good opportunity to learn salsa, especially if you always wanted to. You can also enjoy the activities and clubbing experience at the club's VIP session.

This club also serves its popular dinner and show, similar to the famous shows in places like the Cotton Club in New York City. At Mango's, there is showcasing of the great South Beach show each night. The show entails music and dance in hip-hop, Brazilian Samba, Cuban, Conga, and old-school hits. It is a good experience that gives guests the real South Beach experience. The show's performances are accompanied by relevant costumes and it is a show that people of any age group can attend and enjoy. Additionally, Mango's serves the best America, Caribbean, Latin and Mexican delicacies. Get to this club and enjoy the best Churrasco steak, cocktails, and seafood. There is also plenty of margaritas, mojitos, daiquiris, and drinks served at the club. Book your table and enjoy the South Beach experience in Mango's, which happens to be one of the best nightclubs on the Miami Beach.
4. Mynt Lounge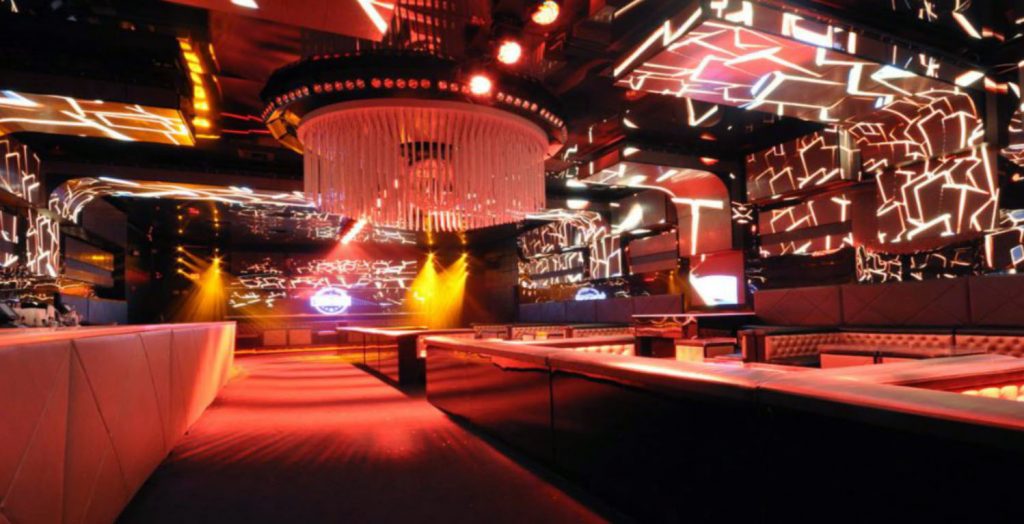 This is one of the top Miami nightclubs, located in the South Beach area. Mynt Lounge is known for attracting high-profile guests. Elite people and celebrities often club in this top Miami night club.

Mynt Lounge is created with lovely and modern décor, which not only makes it look beautiful but also offers a perfect partying environment. The club has high energy till dawn with good music and dancing. You get to enjoy music played under advanced LED fixtures. You also get to experience the party life in Miami through the bright lights that hang from the lounge's ceiling. The lounge has a well-equipped bar area, well-stocked to serve its guests well.

It is a good spot to enjoy your favorite drink to your satisfaction. The nightclub's VIP area offers the guests great customer services and the elite table service guarantees you a good experience. Occasionally, the lounge holds special events during weekends where those who attend get to enjoy music from top guest DJs and other live performances. Mynt lounge has one of the most strict door policies and visitors must dress to impress to be allowed in. So get that great outfit on and go on to enjoy the nightlife at Mynt lounge.
5. Basement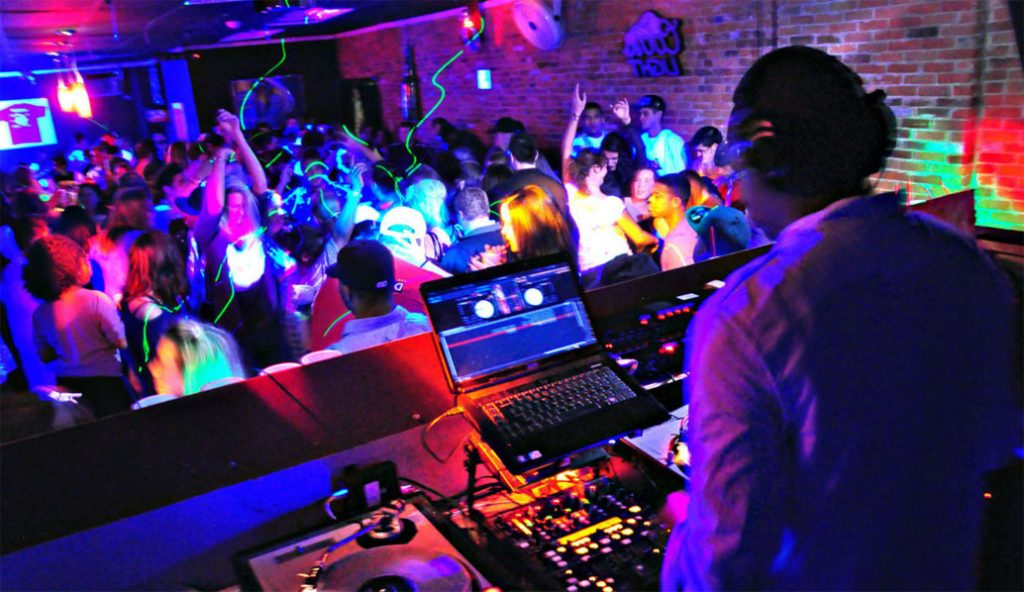 Basement Miami is known as one of the best nightclubs in Miami Florida. The designer made it a playground for adults and its features are unique. The Basement Club has a lovely bowling alley, a huge ice rink, and more features that help to ensure guests have a great clubbing experience.

This club is quite inclusive and open to all. This is compared to some other leading clubs in Miami that mainly attract a particular group of people with certain interests. Basement Miami is well built with stunning lighting and a great sound system, with the lighting having been designed by the world's renowned designer Patrick Woodroffe. These effects and features make the club very attractive.

The DJs at this top Miami club play good quality music and guests love being here for that. You can enjoy your experience at Basement Miami any time from 5.00 pm to 2.00 am from Fridays to Sundays or until 5.00 am on the weekends. The club also serves an extensive range of champagne and there are also table and bottle services.
6. E11even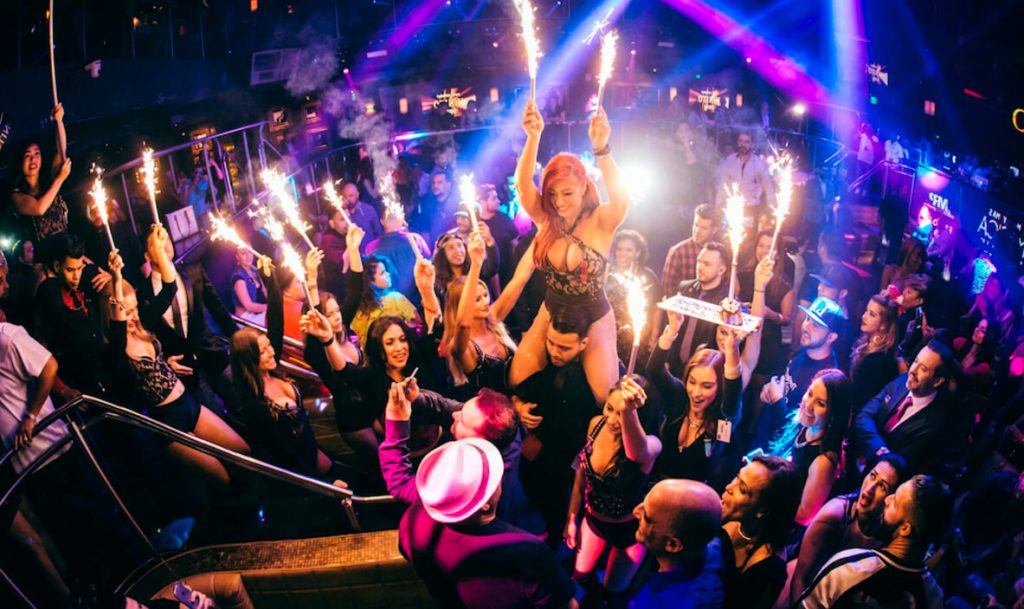 This is also one of Miami's top clubs and it is a high-profile club. The club is open 2 hours a day mainly because of the fact that it attracts customers that want to enjoy a drink at any time of the day. You can be certain that clubbing at E11even will give you a good experience.

The club has amazing performances for guests and there is plenty of good music played by the leading DJs throughout the day. This club is always lively and keeps you entertained all day. E11even is a top award-winning club where all guests receive five-star services and the food served here is of very good quality.

There are private rooms that visitors can exclusively use and they are attended to by professional staff to ensure a lovely experience. If you want to party in a lavish club and receive the best services and products, then consider E11even. Its amazing décor and good hospitality are some of the greatest reasons for its good ranking. The club is also suitable if you want to throw a private party and the club guarantees you an experience like no other.
7. Rockwell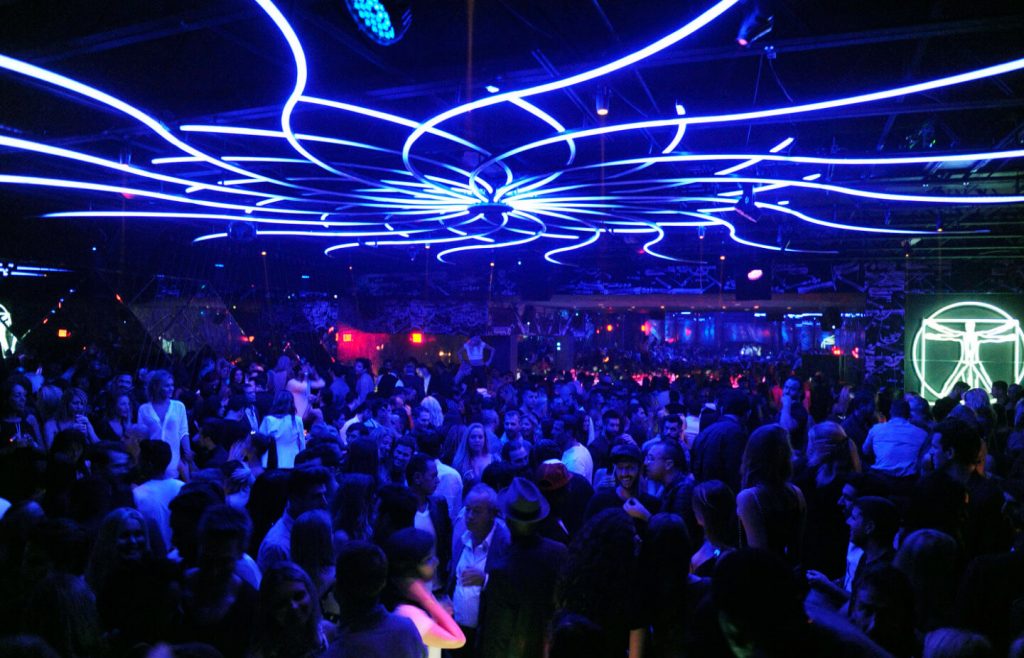 This is a leading Miami hip-hop club and it guarantees guests an experience that always makes them come back. The club offers a great hip-hop nightlife in Miami and is a top favorite club for most celebrities. The club offers its guests class, luxury, and exclusivity. Since most of the people who visit the club are high-end, it is an exclusive place to hang out and enjoy the South Beach nightlife experience in Miami. The Rockwell offers a wide variety of hip-hop music and also hosts live hip-hop performances for a better hip-hop experience.

Clubbing at Rockwell club gives you the best musical experience in Miami. The club plays a wide range of music from old-school to recent hip-hop hits. The lavish club also hosts performances from the top and new hip-hop artists. The club also has bottle and table services and even better is that the tables are positioned very close to the dance floor for a better experience.

It is important to note that Rockwell accommodates only 500 people and it is not easy to get in if you are an average person. Since the club is high-end and only serves the elite people, you will need to look high-end to get in. It is a good place to mingle with the elite and enjoy good hospitality and hip-hop music.
8. Story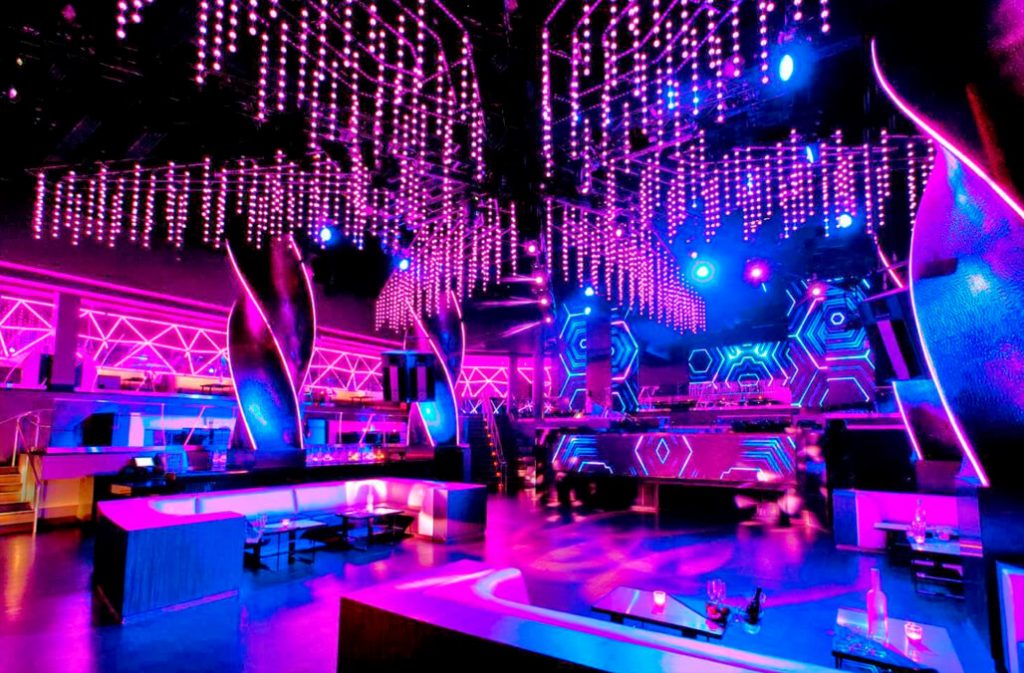 The Story Club is a Miami best nightclub, located at the center of Miami Beach. The club has always offered a great nightlife experience to visitors and it is known for vibrant energy and great experiences. Story is well created and managed to ensure that it is actively involved in serving people to the best level. Its management and marketing team works hard to ensure that nights in this club leave you with memorable experiences. Story is 27,000 square feet big and is suitable for clubbing, parties, and other events.

Being one of the best nightclubs on Miami Beach, Story offers a regular presence and 60 exclusive tables for the VIP experience. This club has five full-service bars giving the guests the ultimate experience. The music played in the club cuts across various genres and professional DJs ensure that guests are entertained all through.
9. Bâoli Miami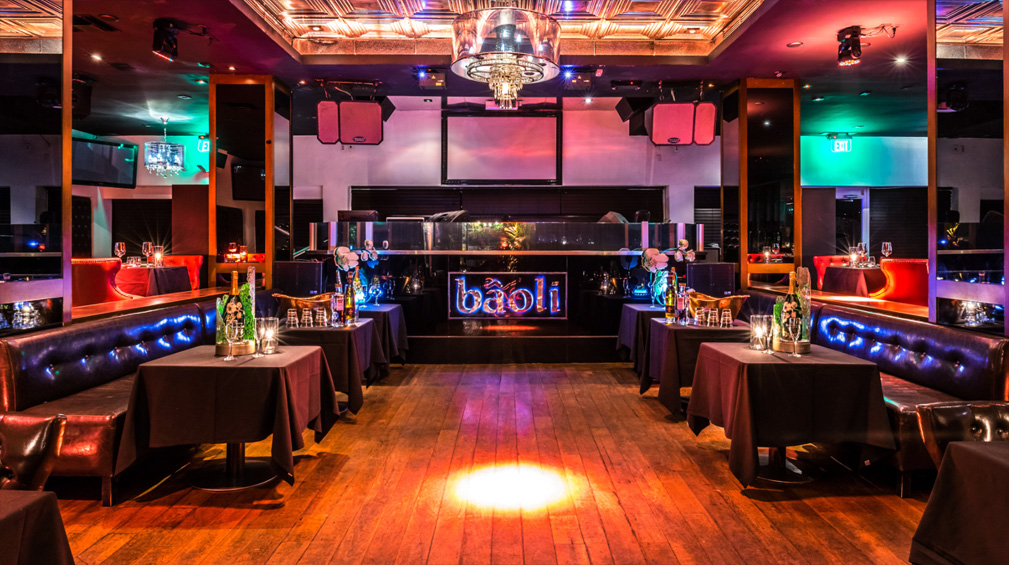 This club is common for a European taste of partying and one of the best clubs in Miami. Located in the heart of Miami's South Beach, Bâoli Miami offers a combined experience with European, Asian, and South Beach cultures. This club is situated on Collins Avenue Miami and it comprises a beautiful restaurant, club, a lounge and with the unique cultural blend, the experience is breathtaking. Bâoli Miami serves amazing world-class delicacies for everyone and there is also a wide range of drinks.

There is dinner served to visitors in the late hours of the night giving them more energy to keep partying. In the lounge area at Bâoli Miami, guests enjoy music played by top DJs in the world including A$AP Rocky and David Guetta. This is a leading club where you enjoy everything from great music to good cuisines and drinks. The experience will leave you wanting more.
10. Blue Martini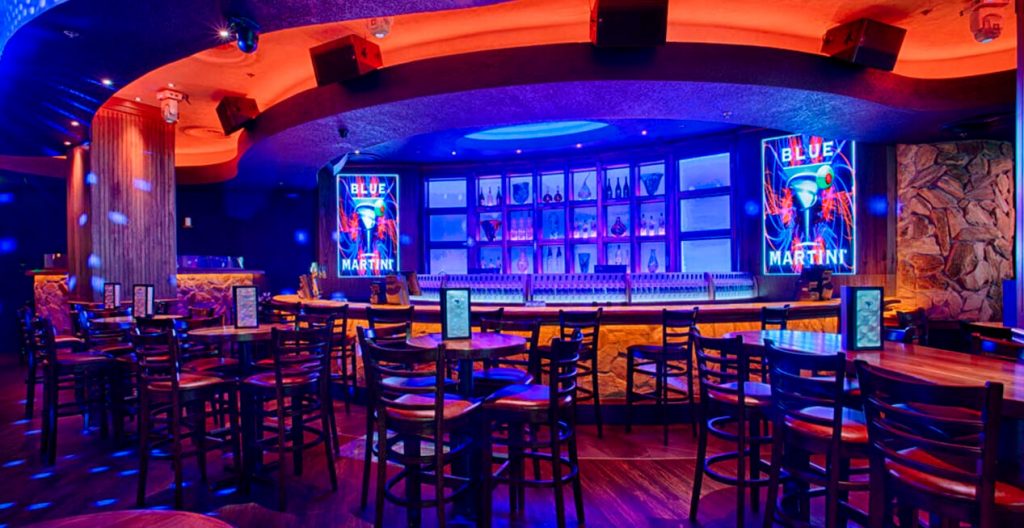 Blue Martini is rated as one of the top Miami nightclubs and it offers an amazing nightlife experience. It is a lovely place to party, drink and meet amazing people. If you love Happy Hour, then Blue Martini is a club that you should visit. When it is time for their popular Happy Hour, guests get the opportunity to socialize and mingle. You will easily make friends here even if you came alone without company.

The Miami best nightclub serves good and delicious martinis and there is enough room to dance and unwind. There are various live music performances for guests to enjoy good music and the dance floor is always open. The atmosphere at Blue Martini helps you to relax and have fun whether alone or with friends. The club is inclusive, which makes it a popular joint for many people. It does not matter the class of a guest since all are guaranteed a lovely experience.

Miami is a good place to enjoy the nightlife and the wide range of clubs, from downtown Miami nightclubs to the best nightclubs in Miami Beach, give visitors an experience like no other. There is something for everyone in Miami and if clubbing is your thing, the best clubs in Miami listed here will give you the best experience.
Last Updated on January 5, 2022 by Viktoria