If you are going to travel to Miami you will surely end up going shopping, since Miami is the city of stores, fashion boutiques and the best outlets in the world. Shopping in Miami is the fantasy of anyone who likes fashion and big brands, however, it is also possible to go shopping in the open-air markets where it is easy to find cheap clothes, vintage objects and bargains of all kinds.
Below you will find a list of the best places to go shopping in Miami, ideal for those tourists who like to combine their trip to Miami with the beaches and some shopping in the city. The list is divided into shopping areas and streets, the most important shopping malls and finally a guide to outlets and street markets.
Want to go shopping at the best malls in Miami? Don't know where to go shopping in Miami?
Here you have a list of the best malls to enjoy your shopping to the fullest. We will start with the shopping malls in Miami, since they are ideal places to buy a variety of products. The department stores concentrate a large number of stores and stores. We will try to discover the cheapest, the biggest and, for the most premium ones, we will reveal where to find luxury products in Miami. Let's go there!
Best Shopping Malls in Miami
LINCOLN ROAD MALL
DOLPHIN MALL
BRICKELL CITY CENTER
THE FALLS
BAL HARBOR SHOPS
DESIGN DISTRICT
PALM BEACH
SAWGRASS MILLS MALL
ORLANDO PREMIUM OUTLETS
BAYSIDE MARKETPLACE
TROPICANA FLEA MARKET
1. LINCOLN ROAD MALL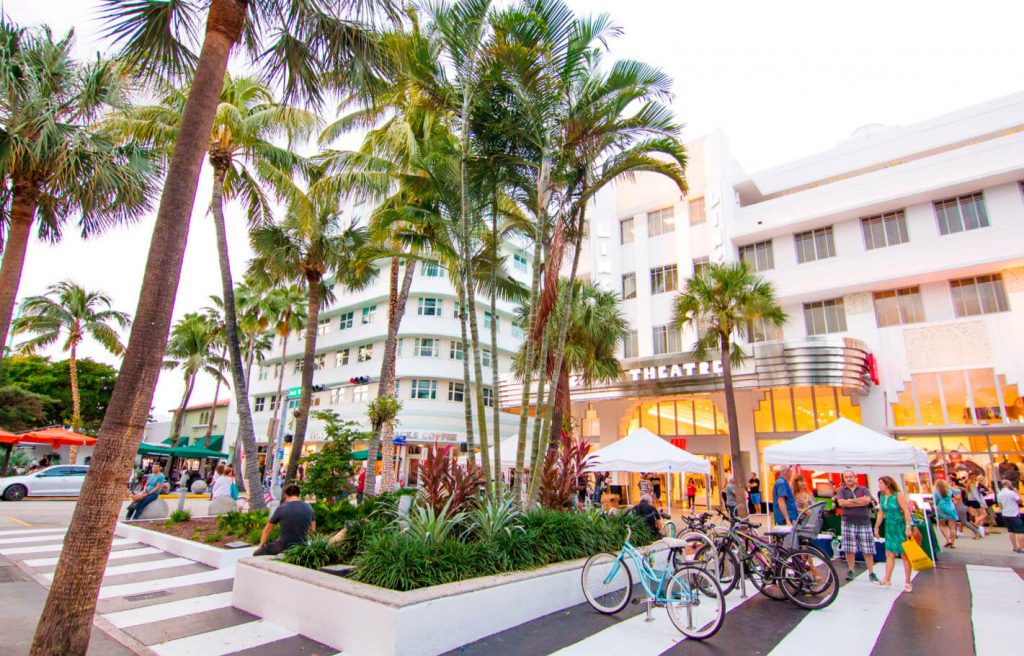 It is a great open-air shopping mall located in the northern part of South Beach. Lincoln Road Mall is the most popular and famous place to go shopping in Miami. This large open-air store is made up of 400 stores and a traditional flea market. The market is only open on Sunday mornings but it is very interesting for those who want to taste traditional foods from all over the world. This commercial space is the most characteristic of the city of Miami and the favorite place for its inhabitants to spend a pleasant afternoon. When it opened its doors, it snatched the first place from the Design District, which was then the most popular place to go shopping in Miami.
Location: Lincoln Rd Mall, Miami Beach
Hours: Open daily from 7:30am-10:00pm
2. DOLPHIN MALL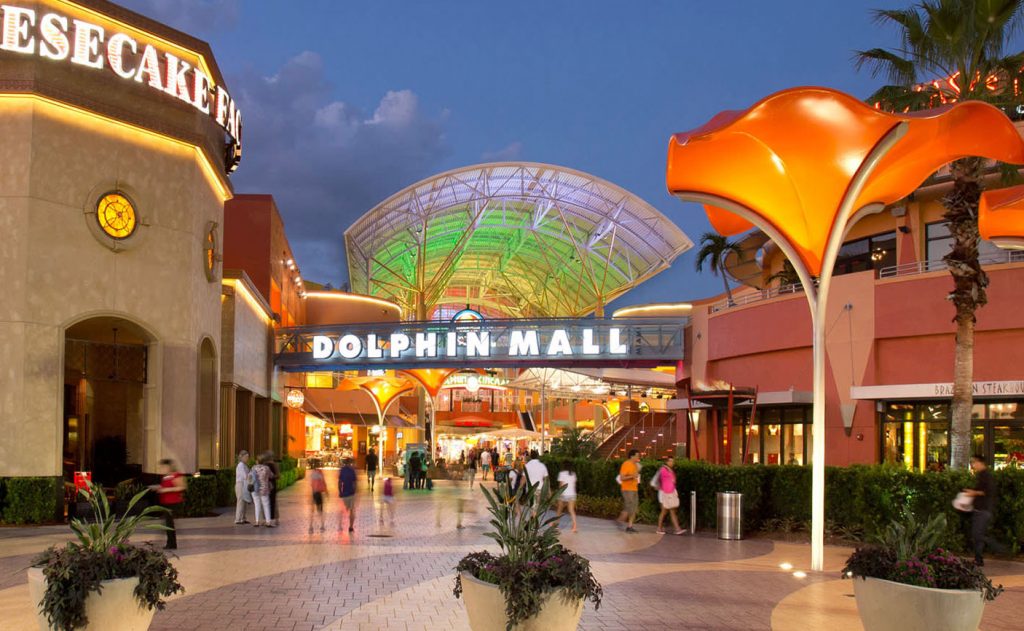 Near the Miami International Airport you will find one of the busiest shopping malls in Miami. It consists of more than 200 establishments including restaurants and stores. It offers all kinds of entertainment: movie theaters, arcades, recreational games, rest areas, and many fashion stores in general.
Enjoy a day of shopping at the Dolphin Mall, with transfer to and from your Miami Beach hotel. Find the best deals at over 240 outlet stores and enjoy relaxing at the movie theater or one of the many restaurants.
Location: 11401 NW 12th St, Miami
Hours: Open daily. Monday to Saturday from 10:00-21:30 and Sundays from 11:00-20:00.
3. BRICKELL CITY CENTER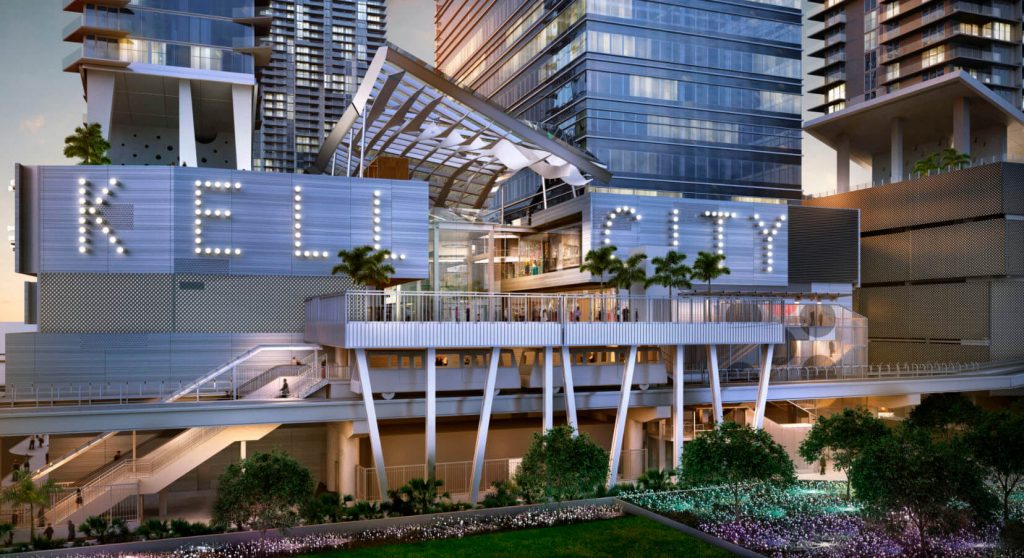 Brickell City Center was opened in November 2016 and offers an open-air shopping center in the heart of the Brickell neighborhood in downtown Miami. Spanning three blocks with more than 100 stores, it is anchored by Saks Fifth Avenue and Lacentle Italian Food Hall. There are a variety of unique stores and restaurants. It is also home to a luxurious movie theater, the CMX, where recliners are reclining and you can enjoy a meal and a cocktail served by a waiter while watching a movie. If you spend an afternoon shopping in this shopping area, we recommend ending the day on the 42nd floor of the iconic EAST hotel. On the rooftop is Sugar, a bar that offers unparalleled views and a cocktail in an elegant atmosphere.
Location: 701 South Miami Avenue
Hours: Shops in the area are open daily from 10 am to 9 pm. On Sundays they close at 7pm.
4. THE FALLS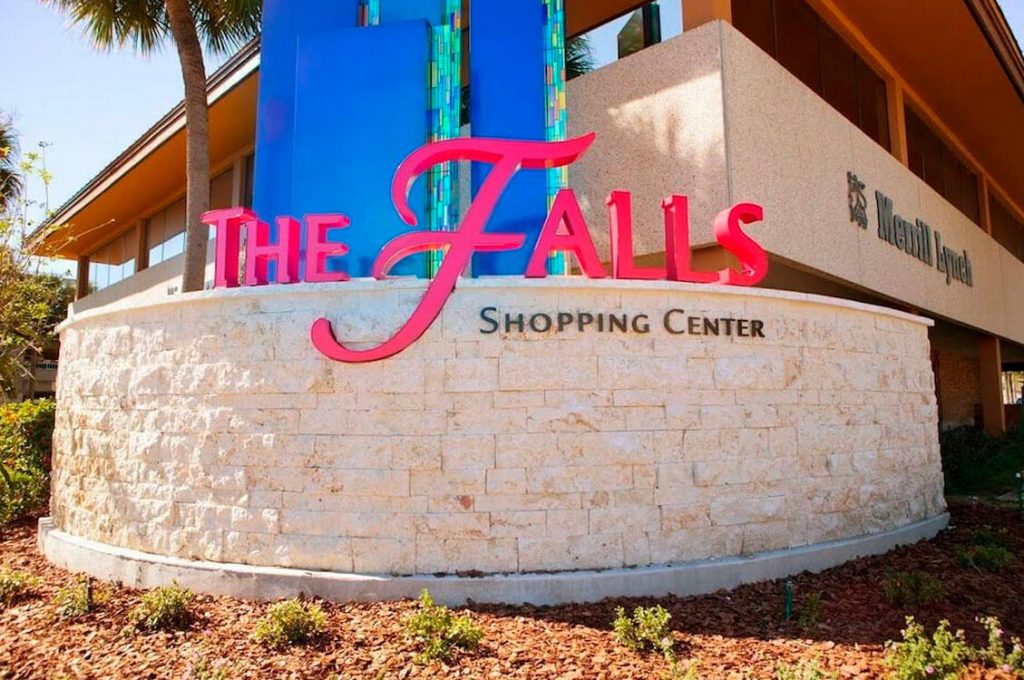 This beautiful outdoor mall is located south of the city of Miami. The Falls is a large complex of stores and boutiques with small houses, plants and waterfalls. The décor makes it a great place to shop or just stroll around and enjoy the ambiance. It also has bars, restaurants and recreational areas.
Location: 8888 SW 136th St, Miami
Hours: Monday to Saturday from 10:00-21:00 – Sunday from 12:00-19:00
5. BAL HARBOR SHOPS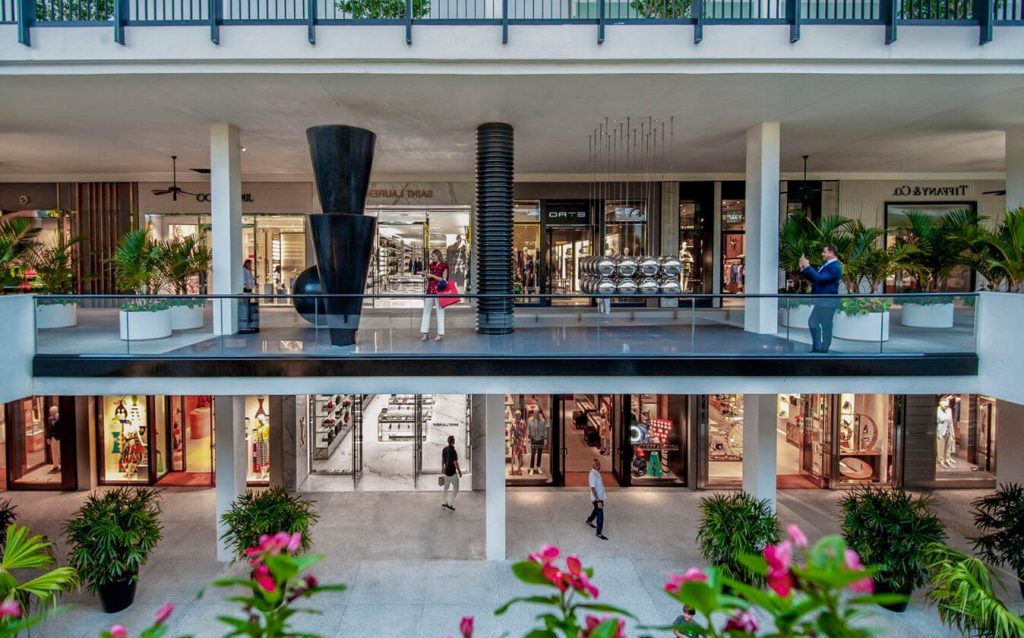 A shopping mall for those who wish to spend on the best brands and the most luxurious products. There are very few places in the world that can compare with this exclusive center and its high-end products. Visitors will find clothes of the best brands as well as jewelry, exclusive furniture… The restaurants found in this place are also of exceptional quality. Travelers who want to buy fashion from the world's best brands in Miami should head to the Bal Harbour Shop. Here you can find such well-known brands as Versace, Armani, Tiffany…
Location: 9700 Collins Ave, Bal Harbour
Hours: Open every day. Monday to Saturday from 10:00-21:00 and Sundays from 12:00-18:00.
6. DESIGN DISTRICT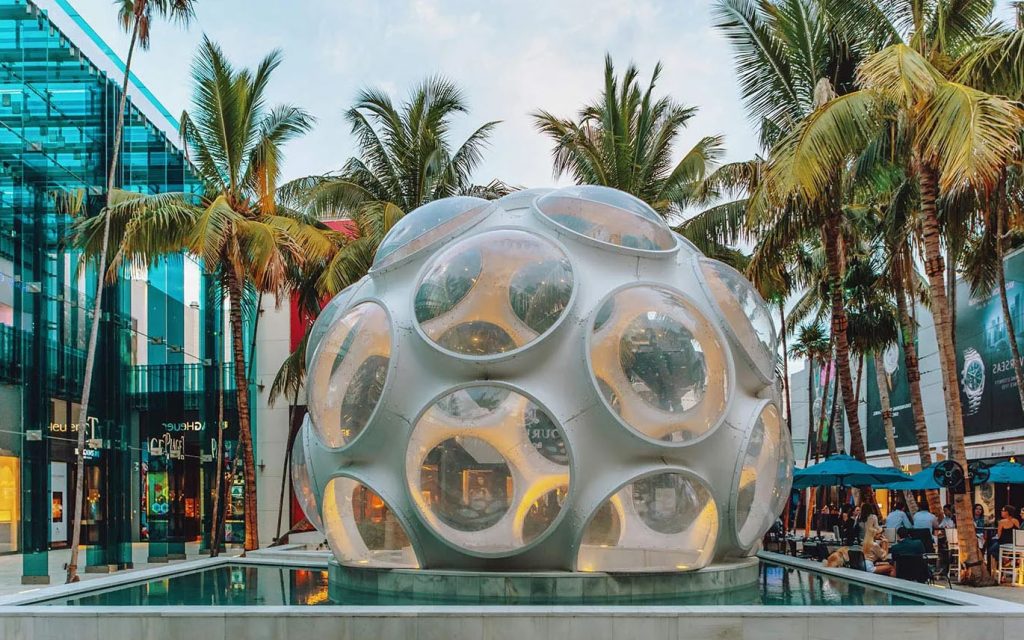 The Design District has undergone a major and rapid transformation in the last five years. Today, major high-end designer boutiques such as Louis Vuitton, Hermès, and Cartier are present in the district. It's all part of a master plan by real estate planner Craig Robins, who envisions transforming the design district into a world-class luxury shopping destination. Palm Court, an open-air pedestrian mall with a central courtyard surrounded by jewelers, is the hub of the plan. The design district is still in flux, so it's easy to come across buildings and stores under construction.
Location: NE 2nd Avenue, Design District
Hours: Shops in the area are open from 11 a.m. to 8 a.m. daily. They close at 6am on Sundays.
7. PALM BEACH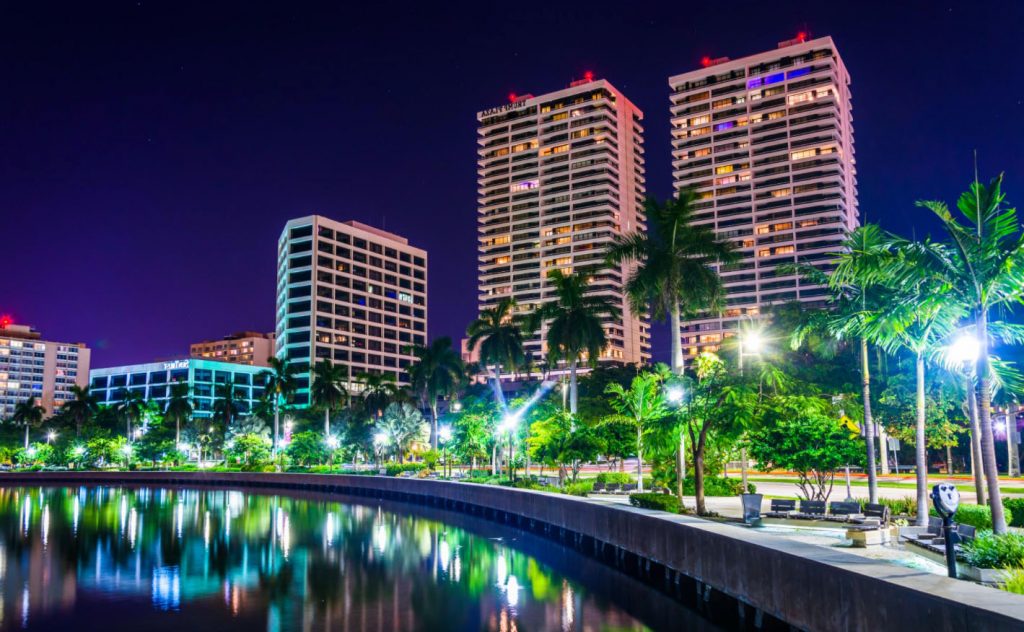 If you decide to take a walk along this avenue, you will find the most luxurious objects of the whole city. It is the most elite shopping area of the city and as you can imagine, prices are sky-high. It is a good place to go shopping in Miami if you are looking for products of the highest quality and exclusivity, as long as you have enough money to afford them.
Location: Worth Avenue, 60 miles north of Miami.
Hours: Opening hours depend on each boutique.
8. SAWGRASS MILLS MALL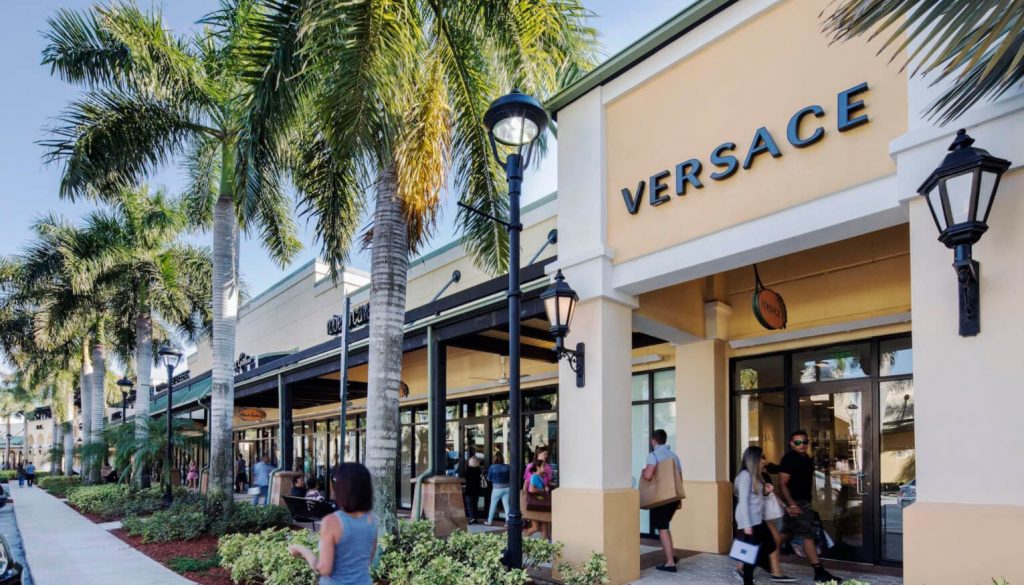 Sawgrass Mills Mall is the mother of all outlet malls where to shop in Miami. It is a huge mall and enjoys international fame. Millions of people pass through here every year in search of bargains on brand name clothing at discounted prices (outlet). It has more than 400 stores and all the services that the buyer may need to spend a fun shopping day. At Sawgrass you will find restaurants, movie theaters and even children's attractions. With this large number of stores, it is almost certain that you will find those brands you are looking for at outlet prices. If you are looking for shopping in Miami without spending a fortune, this is the place for you.
Location: 12801 W Sunrise Blvd, Sunrise
Hours: Monday to Saturday from 10:00-21:30 and Sundays from 11:00-20:00
9. ORLANDO PREMIUM OUTLETS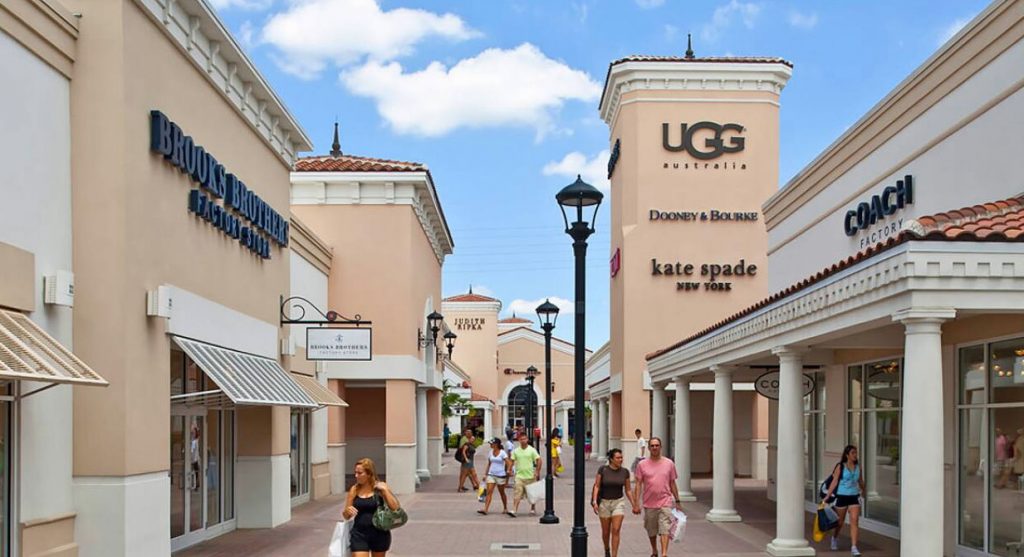 If you are traveling to Orlando and want to enjoy a day of shopping, you will find this outlet mall just 10 minutes from Downtown Orlando.
This village outlet mall has about 150 stores and belongs to the same outlet shopping chain as Sawgrass Mills. It features a Disney outlet store, ideal to complete your visit to Disney World Orlando with much cheaper themed gifts in the park.
It does not have the cheapest prices, but if you search a little you will find great discounts. As a tip: do not buy in the first store you find, it is advisable to look thoroughly to find great discounts.
Location: 8200 Vineland Ave, Orlando
Hours: Monday-Saturday 10:00-23:00 and Sunday 10:00-21:00
10. BAYSIDE MARKETPLACE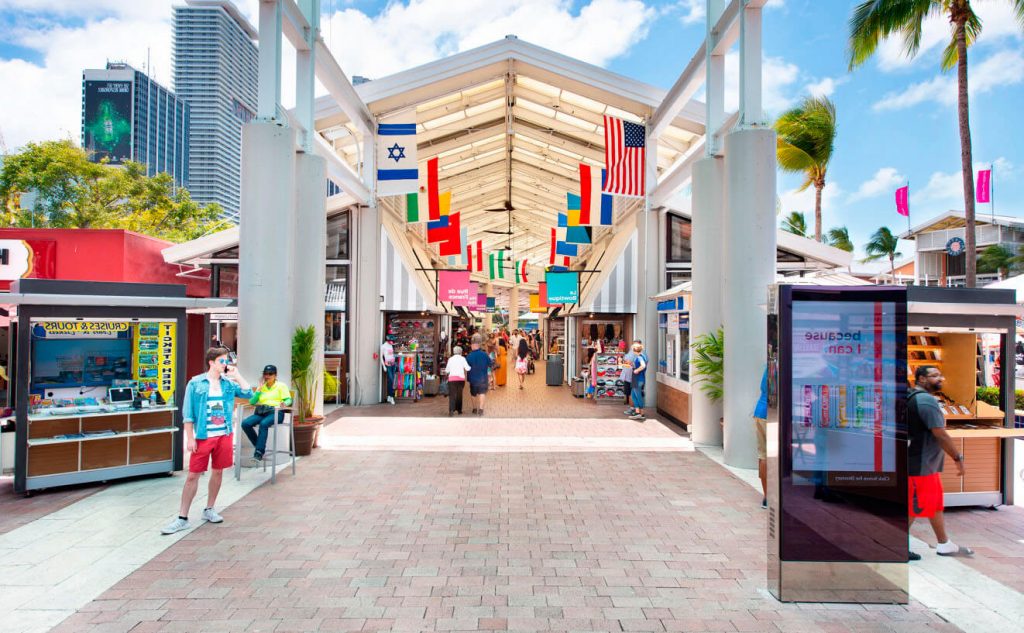 This is an open-air shopping complex. A highly recommended place to go shopping, ideal for those who love shopping. This marketplace, always full of people, is one of the best places for those who want to buy products at a good price in Miami. In addition, in this place you will find stores run by small merchants where the treatment is closer than in department stores. In this shopping center, visitors will find products of big brands and local products.
Location: R106, 401 Biscayne Blvd, Miami
Hours: Friday and Saturday from 9:00-23:00 – Sunday, Monday, Tuesday, Wednesday and Thursday from 10:00-22:00
11. TROPICANA FLEA MARKET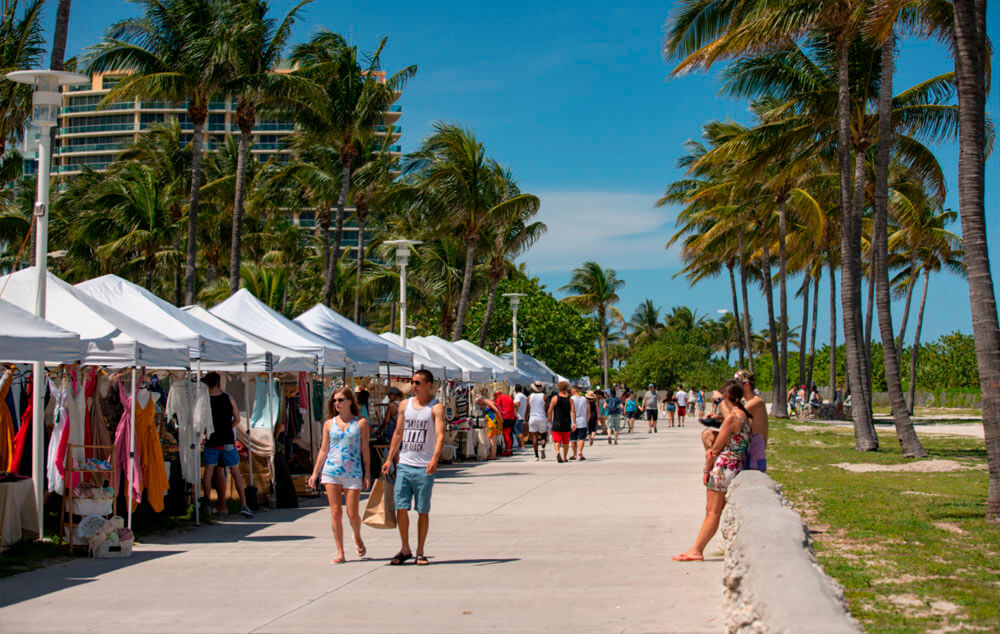 If you are looking for a place to go shopping in Miami and find a great variety of products… do not miss this flea market. It is an ideal place to buy clothes, cosmetics, shoes, animals, furniture, souvenirs and even antiques. It is a flea market with many of the vintage style products and other current fashion movements.
Location: 2951 NW 36th St, Miami
Hours: Fridays, Saturdays and Sundays from 7:00-19:00
Last Updated on January 5, 2022 by Viktoria