Miami is the center of endless attractions and entertainment, but the body and mind also need to recuperate. That is why the city has an extensive variety of spas considered among the best in the United States.
This season pamper yourself with some of the many options such as: massage sessions, water circuits, Jacuzzis, dry and steam saunas, aromatherapy, facial beauty treatments of all kinds, products, reflexology, yoga classes, and healthy snacks designed by chefs and nutritionists who specialize in this area.
It is also the opportunity to pamper your partner or loved ones with one of the spas located in privileged spaces in Miami with luxury details or healing elements offered by nature. Take advantage of the renewing power of these miraculous enclosures that provide you with countless tools and techniques to feel like a true queen or king in the hands of the best specialists.
Let's review the details of some of these spas in Miami that will make you rave for their attention to detail and spectacular locations.
Top SPA Resorts in Miami
The Spa at Mandarin Oriental
Carillon Miami Wellness Resort
Lapis, Spa at Fontainebleau
The Standard Spa, Miami Beach
Water Spa at The Delano
The Spa at Mandarin Oriental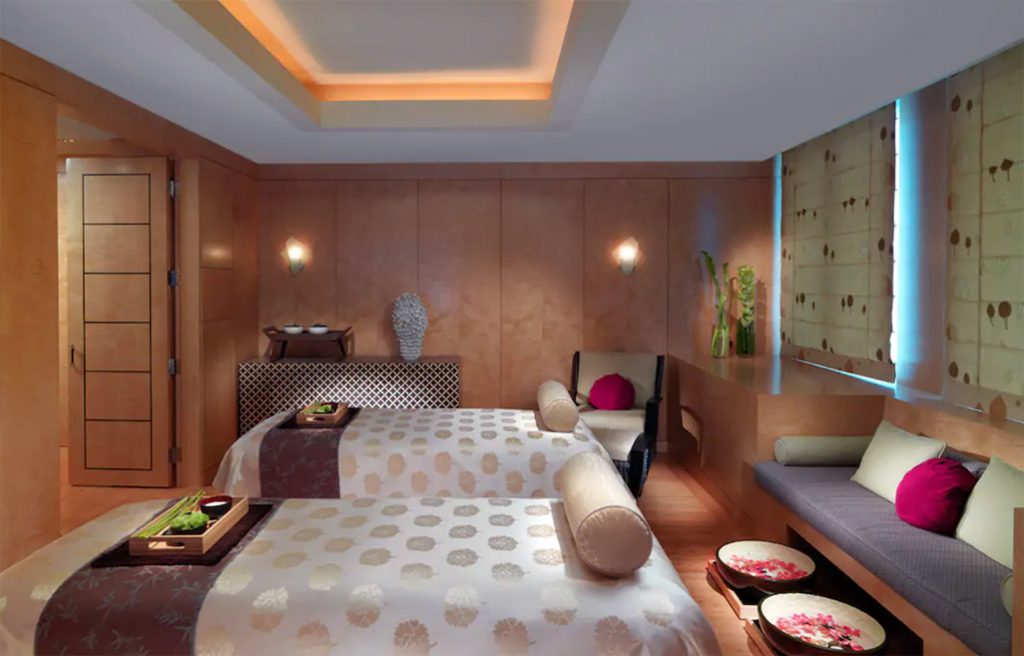 Address: 500 Brickell Key DrMandarin OrientalMiami, FL 33131, Miami, FL 33131
This is one of Miami's five-star spas. It offers six VIP rooms with a spectacular view of Biscayne Bay.
The natural ambiance is decorated with bamboo, linen, rice paper and crystal, which facilitates relaxation. Clients first go through a consultation to detail the best treatment. It is located at the Mandarin Oriental Hotel, 500 Brickell Key Dr.Miami, FL 33131.
Carillon Miami Wellness Resort- Spa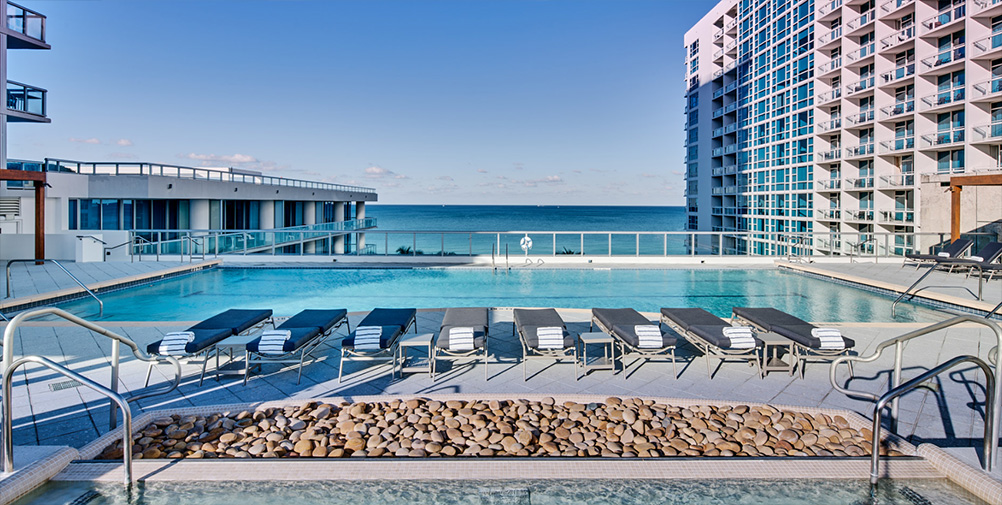 Address: 6801 Collins Avenue, Miami Beach, Miami, FL 33141
This spa is rated as one of the best in the country. It is located in the historic Carrillo Hotel, a gigantic 70,000 square foot spa with a total of 54 treatment areas. It is also the first spa to offer a European-style thermal suite with water therapies. It is located in Miami Beach at 6801 Collins Avenue, FL 33141.
Lapis, Spa at Fontainebleau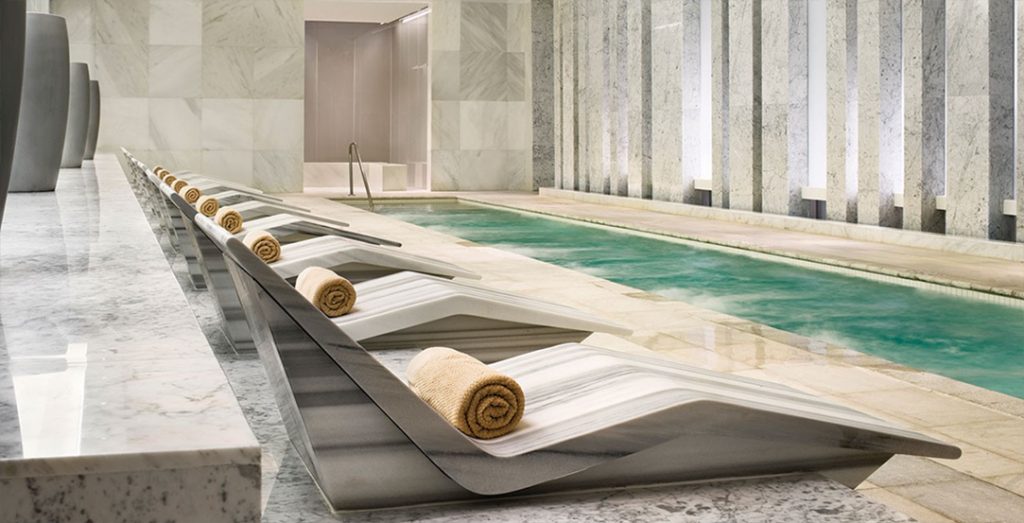 Address: 4441 Collins AveMiami Beach, FL 33140, Miami, FL 33140
The 40,000-square-foot relaxation center emphasizes healing through water. It includes a pool with seaweed extract and massages using water of different temperatures. It is another privileged alternative for you and your partner. Address: 4441 Collins Avenue Miami Beach, Florida 33140
The Standard Spa, Miami Beach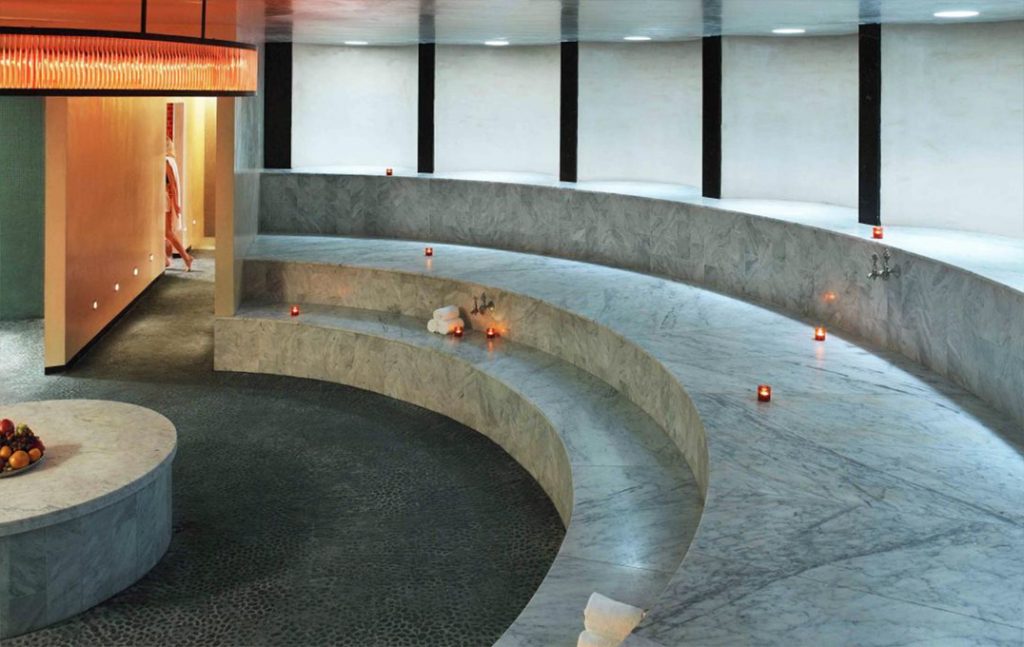 Address: 40 Island AveMiami Beach, FL 33139, Miami, FL 33139
Located in Miami Beach provides a cozy atmosphere and is ideal for escaping the stress of the city. The spa has a high reputation and the hotel even offers juices to balance your chakras. Hotel near the bay with wellness spa, Lincoln Road pedestrian shopping street nearby.
Water Spa at The Delano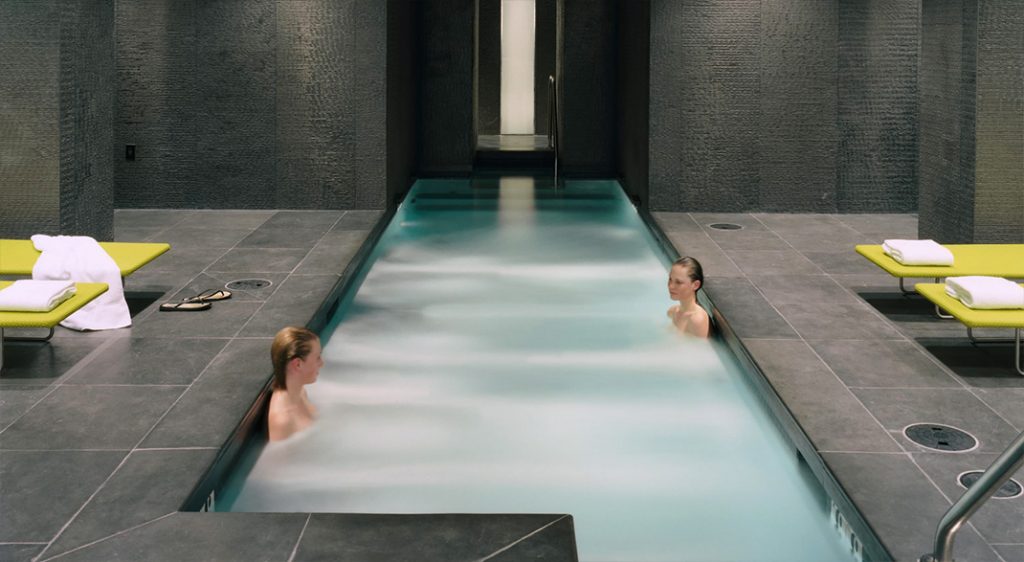 Address: 1685 Collins Ave, Miami, FL 33139
It is located on the terrace of the famous Delano Hotel and from there you can enjoy an extraordinary viewpoint overlooking the ocean. They have very sui generis treatments such as the milk and honey massage that is very popular among celebrities. You can also literally throw yourself into an oil, algae or mineral bath to revitalize yourself or collagen, or a mud mask to hydrate yourself.
There are many alternatives and from these, choose the one that best suits your needs and tastes. Spend valuable time on your body and you will see excellent results immediately, your well-being is paramount!
Last Updated on January 5, 2022 by Viktoria